Hey folks, 
Everyone fully focuses on building a Great house with more uniqueness. We want to stand out from others. But in most cases, that's not simple. Sometimes we may achieve a more expensive-looking appearance with little work and expense, and get a unique look.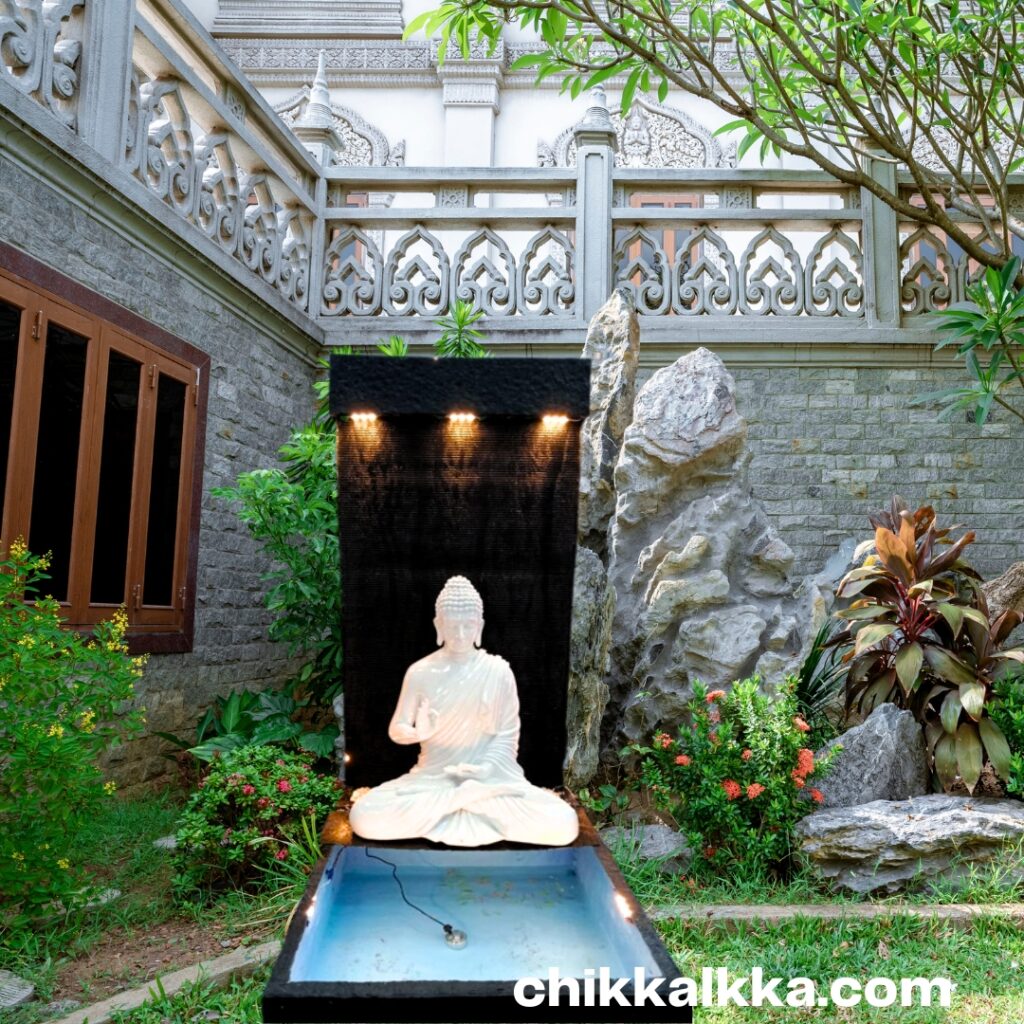 The following steps are really helpful to get a more premium look to your home.
The s

ame color patterns in our furniture, curtains, and carpets,

Add more green to your home. ( Indoor plants)

Mesmerizing false ceiling designs.
Today we are going to discuss the water fountains for your home. Water fountains are the most elegant thing for decoration. It improves the calmness and peace in your surroundings. We frequently consider adding water features to our homes. However, we are genuinely unsure of where to install it. Guys, don't worry; I'll provide the top 7 locations for installation today. Let's start the article now. 
Living rooms are the best place to install water fountains. Since that's where you spend most of your time. The main area of your house is the living room. Your friends, relatives, and guests commonly sit in your living room. So it's your main task to add more elegance to your living room. So water fountains are the best choice to install in your living room. It will attract a lot of attention and make your property feel welcoming.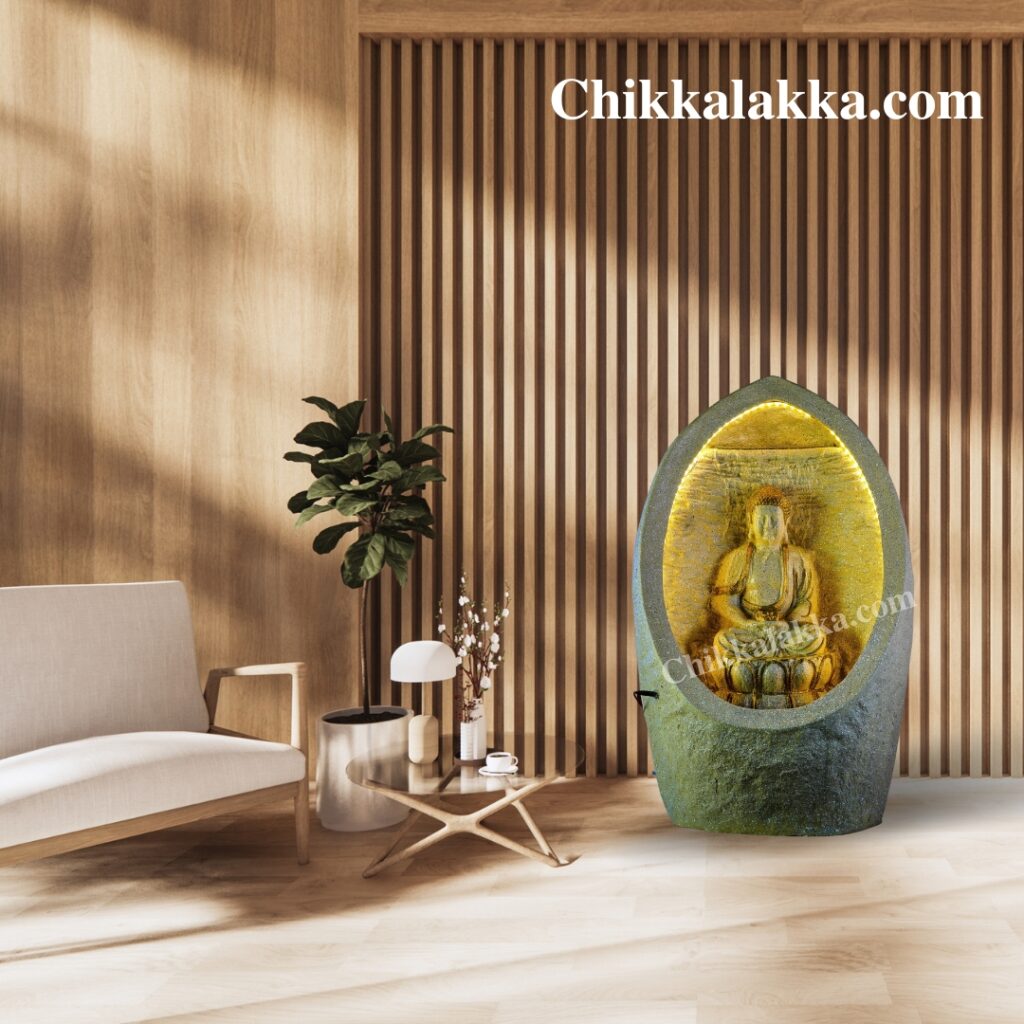 Everyone should think about practicing meditation because it promotes mental clarity and inner tranquility. Therefore, you have to think about installing your exquisite water fountains here. A water feature generates a sound similar to water flowing. It enhances the surrounding nature and keeps our minds focused. It creates the ideal environment for meditation and relaxation. That is why the next time you want to construct a specific meditation place, you must set aside a space for your ideal water fountain to be installed. 
The majority of individuals consider creating specific garden areas. The world's most valuable profession is gardening. If you decide to develop one, you'll undoubtedly spend a lot of time in your own garden. Every morning and evening, you'll spend time in your garden. Here is our third recommendation: Gardens are the best location for water fountain installation, and More birds, pigeons, and dragonflies will gather where there is flowing water. There will be less mosquitoes surrounding you thanks to dragonflies. You'll have many options for dedicated garden water fountains.
Balcony areas are the most beautiful places at sunrise and sunset. The best place to chill and sit with your family and friends So, our fourth suggestion is a balcony area. You can install indoor fountains and some small fountains. It helps to elevate your balcony's look and create a more positive feel in your surrounding areas. So after installing your fountains, just sit back and relax.
Your workspace is the fifth suggestion. Near your work spot, you should constantly be productive and maintain attention. You therefore constantly have uplifting items close by your workspace. So take into account adding water features to your office. I've already said that having a water feature nearby is uplifting.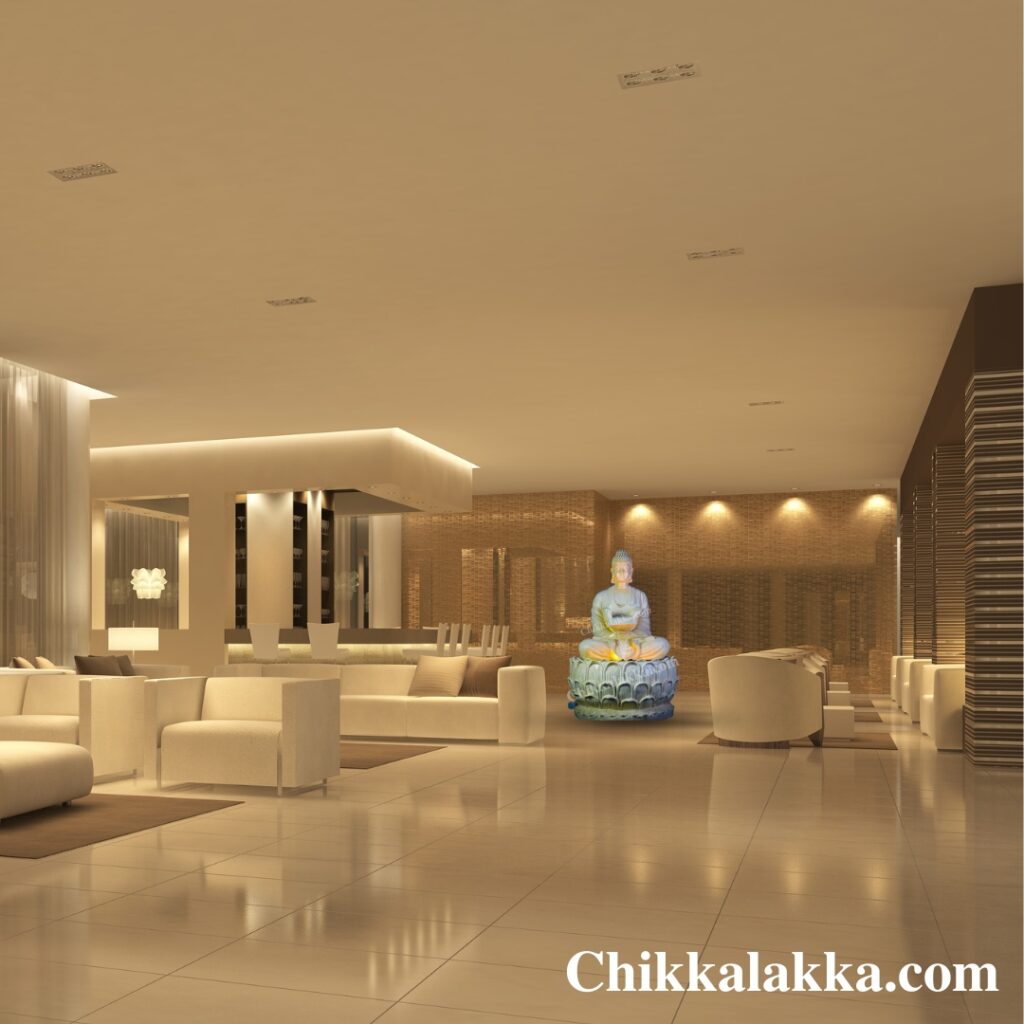 The lobby is the heart of your home. Because you'll spend some time in the lobby area wherever you go, you'll undoubtedly take notice of the surroundings and the interiors during that time. Therefore, the best place to install your water fountains is in the foyer. Your home and business spaces will be more attractive and elegant. So use beautiful water fountains to add beauty to your lobby area.
7. Entrance area or Outside of your home
The house's gate or entrance area is without a doubt the most attractive location. Because everyone will notice that place. That won't stand alone when you have just a steel gate. So you focus on increasing the number of beautiful things near your gate, and yes, you guessed right, water fountains are the best option to install near your gate. For your home entrance, we advise installing wall-based water fountains to give it a more upscale appearance. Water fountains mounted on walls actually resemble little waterfalls. What do you think of this kind of water feature? It sounds good, doesn't it?
There are numerous possibilities available to you if you actually want to install a new water feature for your house. However, before you buy, we advise selecting the best model and material for your house. We suggest water fountains made of fiber. Water fountains made of fiber are durable and affordable. In other words, it is simple to maintain. Because rock fountains and cement fountains are more expensive and require more time to maintain.
I hope you like this article. So share your thoughts and show your love in the comment section. We will meet you soon in another article like this.
For more details about Lord Ganesh idols . You can visit our store.