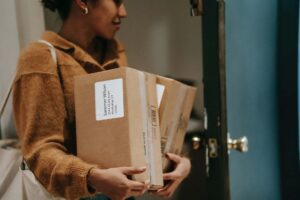 We Chikkalakka Shipping for both domestic and international orders is available. We ship to all countries in which a valid address can be located and delivered to. When checking out, please include as much information as possible about your address. Please make sure the address is accurate.
Current estimated shipping time for most orders is 2 – 3 weeks for small and medium items and 4 – 5 weeks for large items ( international shipping ), 1 – 2 weeks within India ( Domestic Shipment ). Due to high demand of our products, order processing can take up to 24-48 hours to complete. Once your order is processed and shipped out, you will be sent a "Shipment Confirmation" email with tracking information included. Our logistics team is working extra hard on getting all the orders out as soon as possible!
Adding a phone number, for contact, to an order is optional, yet is advised being that our logistics team will use such contact information to reach out to you if there is a problem with delivering your package.
For international addresses located in Australia, please list the LGA (Local Government Area) that you are located in as the "city" for your order and input the name of your town/village/city as the "second address."
Please be aware that international orders may be subject to additional import taxes and duties. In addition, some orders may experience customs delays. Unfortunately, we have no control over these charges or delays and cannot predict what they may be. When you make a purchase from The Common Good Company, you are liable for any additional duties so please take this into account when placing your order.
For the shipping cost, please refer the amount which will be calculated during the checkout process. Please note this amount may differ ( increased )  based on the shipping vendor policy.
If you have placed an order and would like to seek help from us, please Contact Us.